Ever since early star-gazers discovered that some heavenly bodies wandered among the others, people have been fascinated by the planets. Kepler calculated their orbits from naked-eye observations; Galileo's telescope made it possible to discern their markings; now observations from spacecraft provide electronically enhanced images that bring these distant worlds even closer.In Worlds in the Sky, William Sheehan gives us a history of this long fascination, weaving together scientific history, anecdotes surrounding planetary discoveries, and the personal reflections of an incurable amateur astronomer. He describes how we arrived at our current understanding of the Moon and the planets and shows how certain individuals in history shaped the world's knowledge about the Solar System.Placing historical observations in the context of recent discoveries, Sheehan questions whether these telescopic glimpses were revelations or mere deceptions. By reflecting on the mental processes of early astronomers, he provides not only a fascinating account of scientific discovery but also a tribute to those who, long before Voyager, relied on their own powers of observation to travel to worlds in the sky.
Author: William Sheehan
Publication Name: Worlds in the Sky : Planetary Discovery from Earliest Times Through Voyager and Magellan
Format: Hardback
Language: English
Publication Year: 1992
Publisher: University of AriZona Press
ISBN-10 0816513082
ISBN-13 9780816513086
Type: Textbook
Number of Pages: 243 Pages
Dimensions
Item Length: 9.2in.
Item Height: 0.7in.
Item Width: 6in.
Item Weight: 15.7 Oz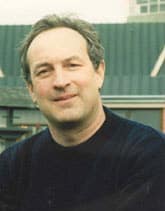 William Sheehan has been an amateur astronomer most of his life, and is a leading historian of astronomy, with twenty-books to his name, including Planets and Perception, Worlds in the Sky, The Planet Mars, and (with Dale P. Cruikshank) Discovering Pluto, all published by University of Arizona Press. A current member of the International Astronomical Union's Working Group of Planetary System nomenclature, he has received a Guggenheim Fellowship for astronomy writing and is a recipient of the Gold Medal of the Oriental Astronomical Association. The Main Belt Asteroid 16037 Sheehan was named in his honor.